What is BACKPRO farm?
Gardening automation system
BACKPRO farm is a system to manage the garden only with a smartphone using control system of HMI automation system, a patented technology of BACKPRO Co., Ltd.
Scroll to the left and right to see the contents.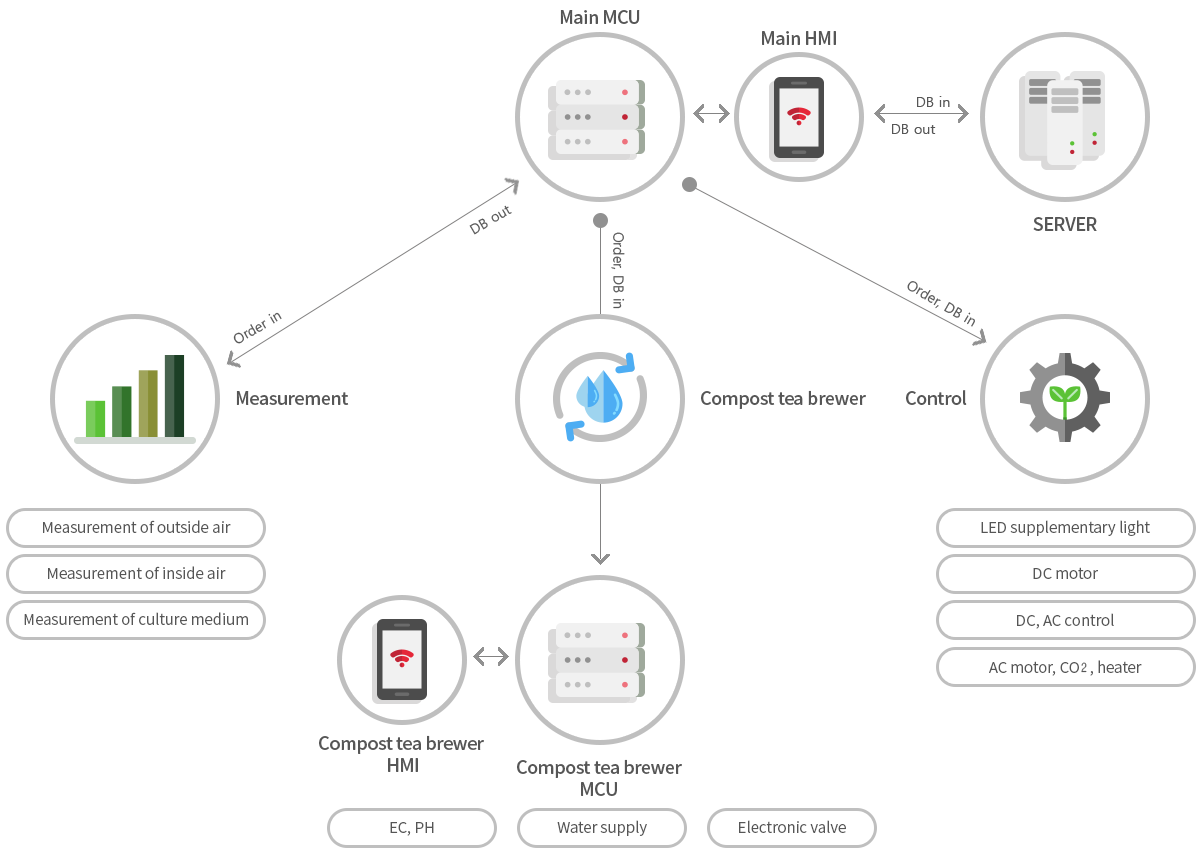 Main components
Multi environment controller

ICT gardening controller 'BCS-ICT' of BACKPRO Co. Ltd., provides better gardening experience with HMI technology based on WINDOWS GUI, which enables an automatic control of CO2, opener, heater, and nutrient solution control systemsystem.

Nutrient solution management system

It helps to improve washing experience by controlling temperature of washing water that is channeled to each section through multi-directed brush. It is a process to wash out all the pollutants including hair, dust and urine on the surface of mensuration. It has better washing function because the water can filter all small particles with very fine net.

Culture medium measuring equipment

BACKPRO's measuring equipment and measure database on PH and EC supplied to the produce through the sensor on culture medium, and therefore provides nutirition best to yield high-quality produce.
Other components
Name
Details
Measurement scale
Inside
Temperature, humidity, CO2, Nutrient solution measurement(EC concentration, PH), sensor
Outside
Temperature, humidity, wind direction and speed, precipitation, radiation
Environment controller Lighting
Ventilation and lighting, Hot water and water for heating, AC/DC motor, LED
Big data management
Environment, monitoring and produce DB management system