Eraser
Data erasing solution
CRE-HE
Through development of a unique erasing algorithm, CRE-HE completely erases the data of HDD used in office/facility PCs and those for sale or disposal, making them reusable after erasing.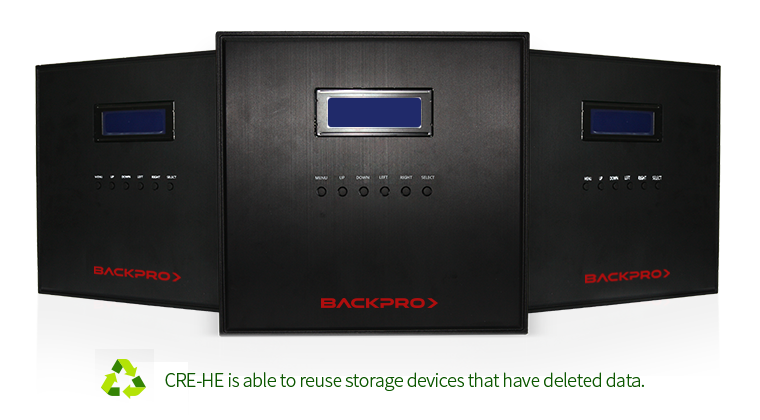 Perfect eraser key features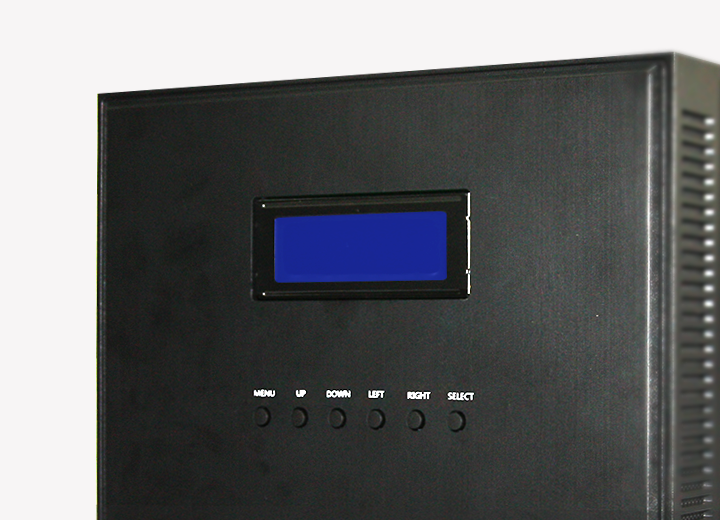 Simple and intuitive UI design
Designed considering the characteristics of a device for its purpose, which is to completely erase data. By using a simple LCD output and push-button analog input method, it induces users to minimize error between jobs.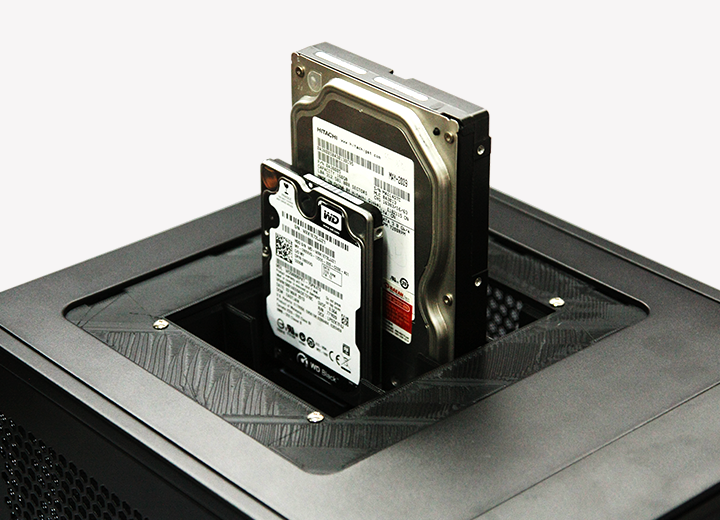 Docking connection method that supports all HDD types
In order to compensate the lowering of operation rate due to noise, it adopts a stable docking method compatible with 3.5", 2.5" HDD size and all types of HDD such as SCSI, IDE, SATA.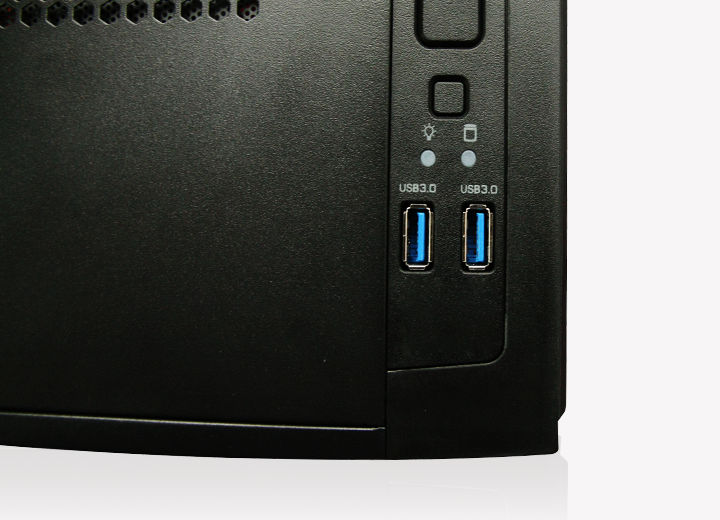 USB interface support (optional)
Supports USB interface to expand compatibility with other devices such as external hard drives, CF memory, SD memory, Micro SD memory and provide user convenience.
General erasing method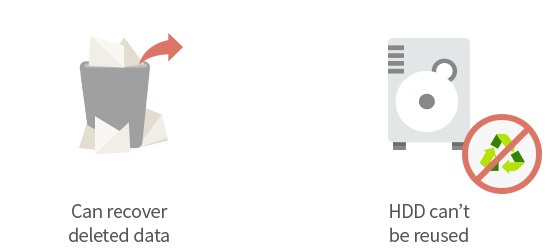 Scroll to the left and right to see the contents.
General erasing method
Delete files with 'Empty Recycle Bin'
Disadvantages
Data is recoverable if location prior to deletion is recognized
Degaussing
Destroys data using a powerful magnetic field
Disadvantages
High cost, cannot confirm whether the data existed
HDD perforation
Discard after physical perforation of the disk
Disadvantages
Data recovery possible
HDD shredding
HDD shredding using crusher
Disadvantages
High cost, environmental pollution
CRE-HE erasing method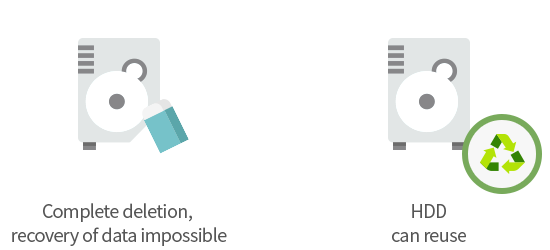 CRE-HE implements a program based logically complete deletion applying the international.y certified complete erasing standard(NSA erasure-7pass).
Designed to enhance the stability of the complete erase program and guarantee impossible recovery by applying our uniquely patented data erasing technology (10-2016-0137720).
Economic data erasing solution that does not incur maintenance costs or disposal costs and allows the reuse of HDD.
Detailed Features
Content
Functions
Algorithms
US NSA Erasure-7pass standard applied
Apply data erasing using patented technology(10-2016-0137720)
Storage Support Type
SATA, SCSI, IDE, SSD, USB, micro-SD
Number of concurrent operations
Up to 4 simultaneous operations for stability (may be expanded optionally)
Annual maintenance cost
-